Multi-Primer-Spray 714
Multi-Primer-Spray 714
Primer in the spray can for interior and exterior. The primer adheres to metals such as iron, steel, zinc, aluminum, various plastics and wood.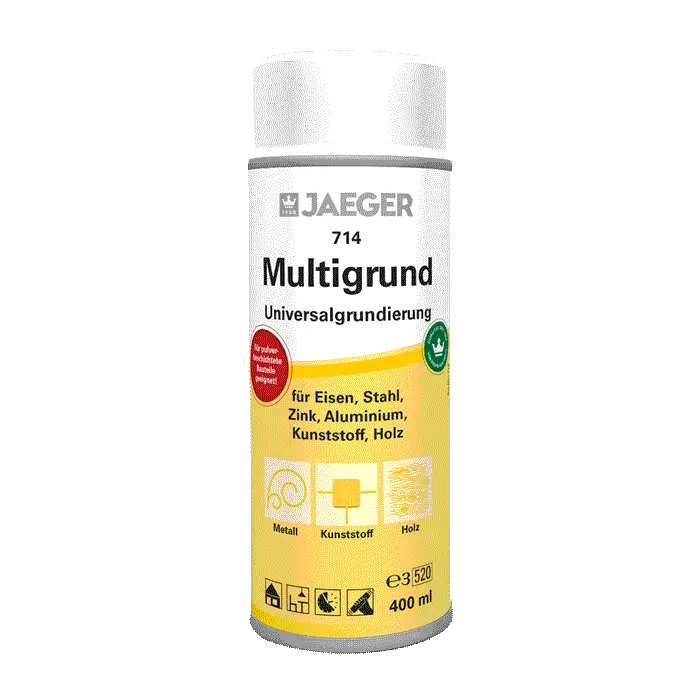 Please enter here the surface size in m².
m2
result at a averaged usage from 4.5 m² / l:
per coat of paint
Please consider: the usage values are ca.-values and could varied depending on the constitution of the underground
Universal primer. Similar applications to those of Multi-Primer 715. The sensible corrosion protection and bonding agent on many types of substrate.
Active corrosion protection
Weather-resistant
Quick drying
Extremely good adhasion properties
Nitro-resistant
product data
spreading rate
| paint/roll | spraying |
| --- | --- |
| | 1,5-2 m²/400ml |
item number/shade
| item number | shade |
| --- | --- |
| 714-7001 | grau |
| 714-9010 | weiß |
size of trading unit/box content
| size of trading unit | box content |
| --- | --- |
| 400 ml | 6 |